Floor fan TVM 20 D
A classic for efficient and elegant cooling
The perfect answer to heated challenges
The smoothly running floor fan TVM 20 D quickly provides ample cooling while also being an object of affection on the outside. Due to its distinctive design the device is also referred to as drum fan, and with its metal grid and stand bar designed in matt black, it evokes numerous professional appearances of wind machines with a similar construction in front of and behind the cameras of large photo and film studios. Also ideally suited for ventilation, wind generation, wind cooling or drying – the TVM 20 D is varied in use.
Made of metal and with passion for detail
Made of metal down to the last chromium-plated fan blade tip and fitted with a copper coil inside the motor, this floor fan is designed for a particularly long lifetime. With a high air flow rate and a 20 inch fan blade diameter, the device blows even the hottest accumulated air out of living and office spaces. Moreover, its 120 watts provide sufficient power reserves for the device to offer pleasant cooling even at escalating temperatures.
Owing to its three speed levels, the TVM 20 D is perfectly prepared for every ventilation scenario: Using the operating element on the rear of the metal grid, you can set a softly cooling air flow or a strong wind as desired. The metal grid can be steplessly tilted around its horizontal axis by up to 360° to ensure that the air flow always gets to where it is needed.
Secure footing despite small footprint
Being a professional, the floor fan TVM 20 D only requires little floor space and is welcome everywhere – for instance at a photo shoot, in a restaurant or, thanks to the convenient wall and ceiling suspension, on a party or concert. And at the same time, the device can easily cope with quite a few jostles – for the three slip-resistant rubber feet attached to the bottom side of the stand bar provide a stable positioning of the device. The carrying handle at the rear moreover makes the fan easy-to-handle when it has to be transported from one location to another.
Best quality, signed and sealed
Turn your floor fan into a wall fan
The flexibly usable wall and ceiling holder is available as an optional accessory for the TVM series. This holder can be mounted conceivably easily and fast.
The details of the TVM 20 D
Style and functionality perfectly combined
All Fans of the TVM series in direct comparison:
To find the Fan of the TVM series which exactly meets your requirements, please consult the concise overview of all Fans of the TVM series from Trotec, which we're providing to you here so that you can compare them directly to each other.
Models which you do not wish to include in your comparison can be easily dismissed with only one click.
A few practical benefits:
Power of 120 watts
3 speed levels
Inclination angle of the fan head adjustable by up to 360°
Metal grid for front and rear protection
Fan blade diameter 50 cm
Stable and non-slip base for secure footing to prevent tipping over
Long lifetime thanks to motor with copper coil
Smooth and silent operation
Convenient carrying handle
Unique value-for-money ratio
Optimum room temperature control with the socket thermostat BN30
Just install it in the socket and connect it to the heating or cooling device on the socket thermostat BN30, and you can have your heating or cooling unit automatically switched on and off by the BN30 depending on the temperature. The socket thermostat available as an accessory is individually adjustable within a temperature range from 5 °C to 30 °C.
Radio thermostat BN35 with timer switch for the socket
With the radio thermostat BN35 you can easily determine at which room temperature your heating or cooling unit will switch on or off using the remote control. The BN35 set consists of a radio-controlled socket and a radio thermostat. Simply plug the radio-controlled socket in between a wall outlet and your heating or cooling unit. Place the radio thermostat within approx. 20 metres in the place where the room temperature is to be measured. As an alternative, time-controlled regulation can also be carried out.
standard equipment
optionally available
not available
Shop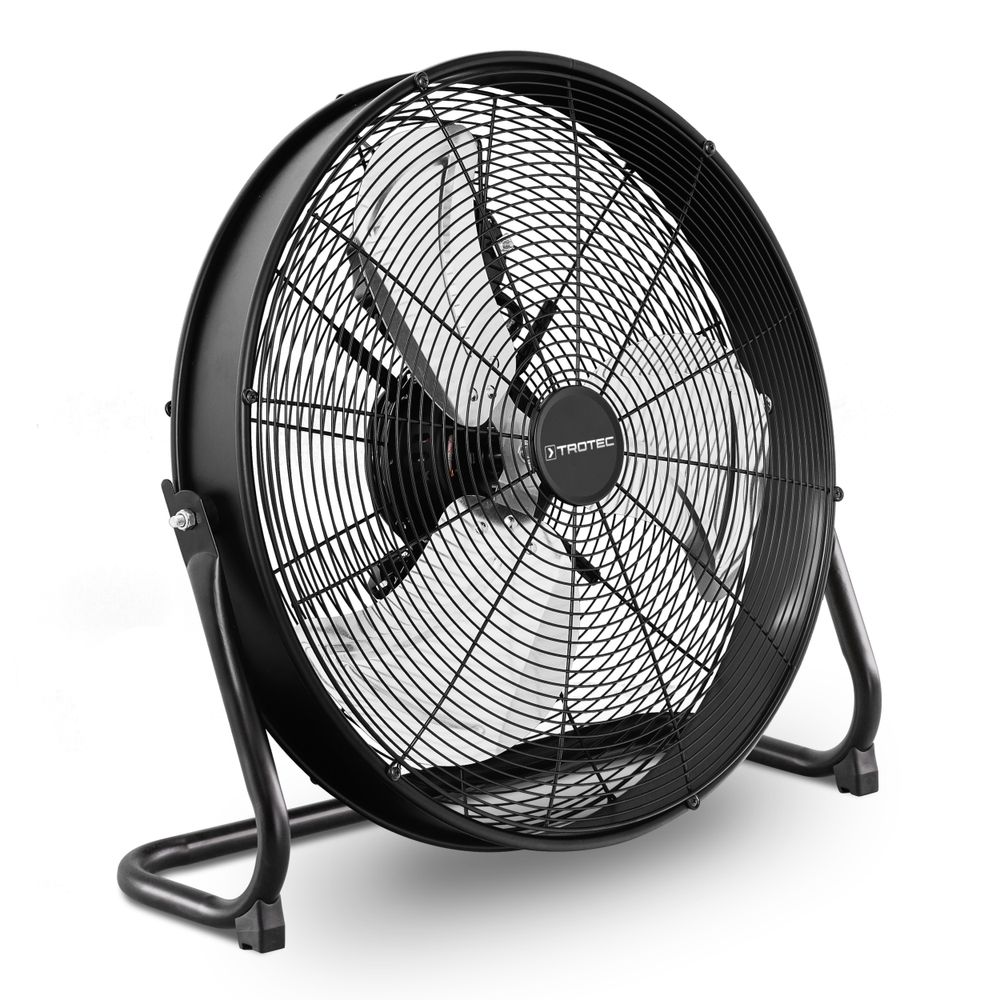 Technical data
Technical data
General information
Article number
1.510.006.041
Air flow rate
Level Max. [m³/h]
6,562
Fan
stages
3
blade diameter ["]
20
blade diameter [cm]
50
Number of fan blades
3
Level high [rpm]
1,200
Level medium [rpm]
1,050
Level low [rpm]
900
Foot diameter [mm]
22 (black)
cowl diameter [mm]
530 (black)
Motor
115x18 mm
Electrical values
Mains connection
220 - 240 V, 50 Hz
Power input [W]
120
Electric connection
Connection plug
CEE 7/7
Cable length [m]
1.5
Protection class
IP 20
Sound values
Level Max. - Distance 1 m [dB(A)]
65
Functions and features
Auto restart function
Adjustable inclination angle [°]
360
Mobility
Foot
Carry/transport handle(s)
Housing design
Metal
Dimensions
Length (packaging excluded) [mm]
205
Width (packaging excluded) [mm]
585
Height (packaging excluded) [mm]
575
Weight
(packaging excluded) [kg]
5
standard equipment
optionally available
not available
Alternative products
Loading...