Tower fan TVE 29 T
Contemporary design at a favourable price
Persuasive arguments in favour of using the tower fan TVE 29 T
Providing a fresh breeze on hot summer days! Tower fan TVE 29 T drives the suffocating heat out of living and office spaces. Do not let the compact dimensions of this space-saving cooling specialist mislead you ... The device's true greatness is revealed whenever things heat up and refreshment is required.
Unlike conventional fans the TVE 29 T provides cooling without visibly rotating blades. Fitted inside the device is an axis that revolves around itself and with 45 watts of power ensures a strong, refreshing breeze. Three fan stages permit a suitable air flow for every weather situation. For a thorough and extensive ventilation of the room the TVE 29 T comes with an automatic 60° oscillation function that distributes the air current evenly throughout the room.
Application tip: Ban the warmth from your bedroom and allow the TVE 29 T to help you drift off to sleep accompanied by a refreshing breeze. At the lowest fan stage the tangential fan deployed in this tower fan already provides sufficient cooling and is moreover pleasantly quiet. Hence, the TVE 29 T can also be recommended for operation in the bedroom.
Advantages of the tower fan as compared to conventional fans:
Cooling air current discharged along the entire height of the device for a greater cooling effect.
Ventilation below table height: the ideal cooling position for seating furniture. Also there will be no whirled up paperwork at your workplace.
Reduced risk of accidents: The design without visible rotor blades is not likely to pique the curiosity of children or animals, thus protecting them from thoughtlessly reaching into the moving fan blades.
Facts for chilled calculators: A permanently installed air conditioning system can be expensive. If you have already considered the installation of such a system, the tower fan is certainly a more cost-efficient alternative and operates almost as effectively.
Unpack the device and connect it to the mains – that's all it takes! The TVE 29 is delivered fully assembled and ready for operation. Both the ventilation intensity and the optional on-demand oscillation function can be adjusted at the top of the device. To permit flexible site changes the device is equipped with a recessed carrying handle.
Special equipment features of the TVE 29 T
For an agreeably fresh breeze wherever it is needed ...
All fans of the TVE series in direct comparison:
To find the fan which exactly meets your requirements, please consult the concise overview of all fans of the TVE series from Trotec, which we're providing to you here so that you can compare them directly to each other.
Models which you do not wish to include in your comparison can be easily dismissed with only one click.
A few practical benefits:
Power of 45 watts
Modern, space-saving pillar design
Low operating costs
3 speed levels
Automatically oscillating by 60° with switch-off function
Integrated carrying handle
Secure footing
Low-noise operation: max. 58 dB (A)
Optimum room temperature control with the socket thermostat BN30
Just install it in the socket and connect it to the heating or cooling device on the socket thermostat BN30, and you can have your heating or cooling unit automatically switched on and off by the BN30 depending on the temperature. The socket thermostat available as an accessory is individually adjustable within a temperature range from 5 °C to 30 °C.
Radio thermostat BN35 with timer switch for the socket
With the radio thermostat BN35 you can easily determine at which room temperature your heating or cooling unit will switch on or off using the remote control. The BN35 set consists of a radio-controlled socket and a radio thermostat. Simply plug the radio-controlled socket in between a wall outlet and your heating or cooling unit. Place the radio thermostat within approx. 20 metres in the place where the room temperature is to be measured. As an alternative, time-controlled regulation can also be carried out.
standard equipment
optionally available
not available
Buy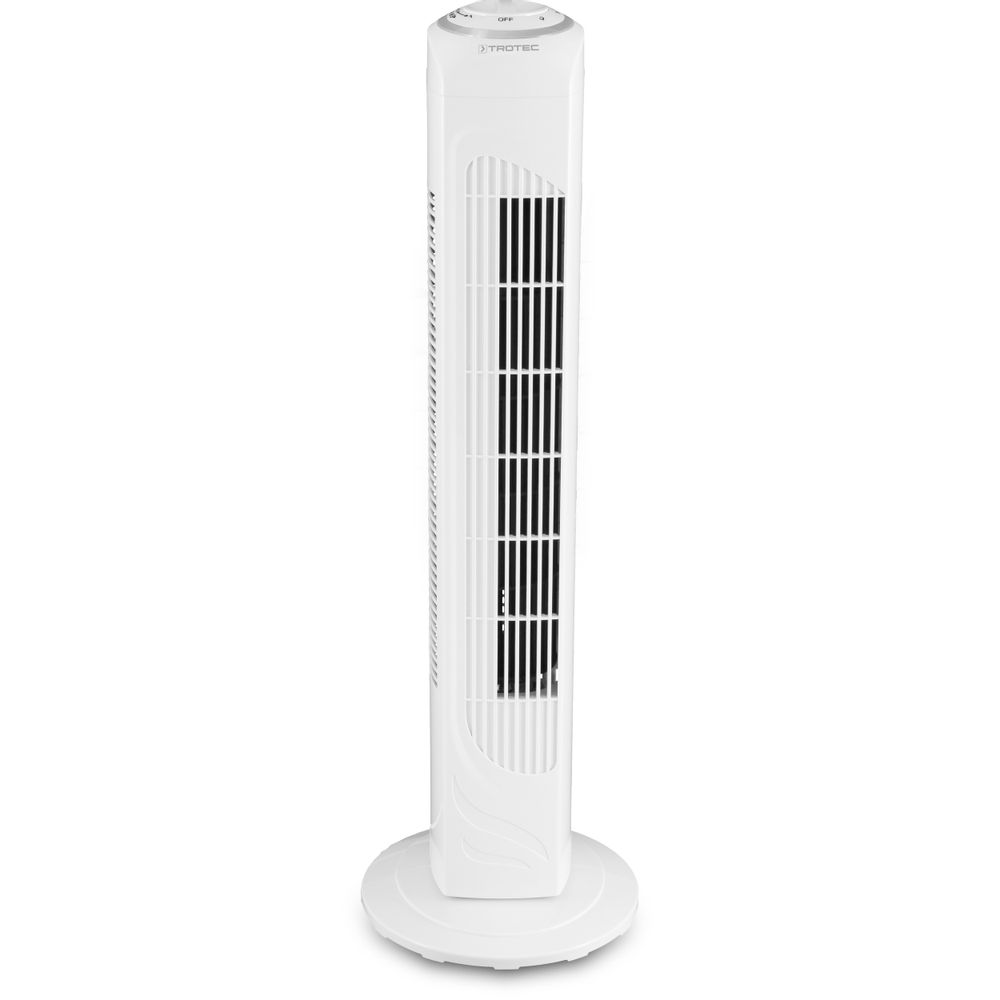 Technical data
Technical data
General information
Article number
1.510.005.061
Fan
stages
3
Number of fan blades
blade diameter ["]
blade diameter [cm]
Electrical values
Mains connection
220 - 240 V, 50 Hz
Power input [W]
45
Connection plug
CEE 7/7
Cable length [m]
1.5
Sound values
Distance 1 m [dB(A)]
58
Dimensions
Length (packaging excluded) [mm]
240
Width (packaging excluded) [mm]
240
Height (packaging excluded) [mm]
765
Weight
(packaging excluded) [kg]
2
Equipment, features and functions
Functions and features
Auto restart function
Internal oscillation (°)
60 °
Adjustable inclination angle
Mobility
Foot
Housing design
Plastics
standard equipment
optionally available
not available
Alternative products
Loading...