Table fan TVE 8 / TVE 9
As refreshing as a natural breeze
A wind force to be reckoned with and on budget – stimulating for chilled calculators
When summer is turning up the heat, the table fan TVE 8 / TVE 9 provides soothing refreshment and a light breeze at low cost. Table fans Without any installation effort. Simply set the device up, plug the power cable in and revive your senses with a boost of freshness emitted to the immediate surroundings at the push of a button.
Thanks to its compact dimensions the handy fan can be carried along wherever high temperatures have become a source of discomfort. Be it at the office, workplace or at home beside the sofa: The TVE 8 / TVE 9 is light, packed up in a breath and easy to transport.
Maximum refreshment, low consumption
With its 25 watts of power the TVE 8 / TVE 9 brings noticeable refreshment in form of a fresh breeze just gliding over your skin. The ventilation intensity can be adjusted in two stages to match your own need for refreshment as well as the temperatures. Normally, speed level 1 is sufficient to make it through the day without breaking a sweat. When the thermometer climbs to temperatures of 30 degrees and above, the stronger speed level 2 supplies an adequate gust of wind.
Regulate the air current as desired. In order to direct the air current precisely you can individually adjust the inclination angle of the fan head. The automatic 90 ° oscillation on the other hand distributes the cooling air flow evenly in the room.
Economical, naturally: The TVE 8 / TVE 9 operates according to a natural refreshment principle. It is not the room air that is cooled. Instead generated air current provides noticeable cooling directly on our skin. As agreeable as natural wind and more economical than any other cooling solution.
It is the ultra-silent operation that makes the difference
The low noise emission renders the device suitable for use in the bedroom
Owing to perfectly calibrated fan blades and smooth running characteristics the TVE 8 / TVE 9 generates only a very little noise at the lowest speed level. Thereby this table unit commends itself for the cooling which promotes sleep in the noise-sensitive bedroom.
Better safe than sorry
Unpack, plug in and enjoy the breeze
The TVE 8 / TVE 9 can also impress in terms of safety. The table fan comes with non-slip, secure footing that prevents tipping over. The fan blades are surrounded by a removable, close-meshed, yet easy-to-clean protective metal cage. This prevents you from inadvertently reaching into the moving fan blades during operation. The integrated overheating protection of the electric motor ensures automatic switch-off in case of excessive stress.
Special equipment features of the TVE 8 / 9
For an agreeably fresh breeze wherever it is needed ...
All fans of the TVE series in direct comparison:
To find the fan which exactly meets your requirements, please consult the concise overview of all fans of the TVE series from Trotec, which we're providing to you here so that you can compare them directly to each other.
Models which you do not wish to include in your comparison can be easily dismissed with only one click.
A few practical benefits:
Power of 25 watts
Low operating costs
2 speed levels
Automatically oscillating by 90° with switch-off function
Inclination angle of the fan head adjustable by up to 30 °
Metal grid for protection at the front and rear
Fan blade diameter 23 cm
Stable and non-slip base for secure footing to prevent tipping over
Low-noise operation: max. 56.5 dB (A)
Optimum room temperature control with the socket thermostat BN30
Just install it in the socket and connect it to the heating or cooling device on the socket thermostat BN30, and you can have your heating or cooling unit automatically switched on and off by the BN30 depending on the temperature. The socket thermostat available as an accessory is individually adjustable within a temperature range from 5 °C to 30 °C.
Radio thermostat BN35 with timer switch for the socket
With the radio thermostat BN35 you can easily determine at which room temperature your heating or cooling unit will switch on or off using the remote control. The BN35 set consists of a radio-controlled socket and a radio thermostat. Simply plug the radio-controlled socket in between a wall outlet and your heating or cooling unit. Place the radio thermostat within approx. 20 metres in the place where the room temperature is to be measured. As an alternative, time-controlled regulation can also be carried out.
standard equipment
optionally available
not available
Buy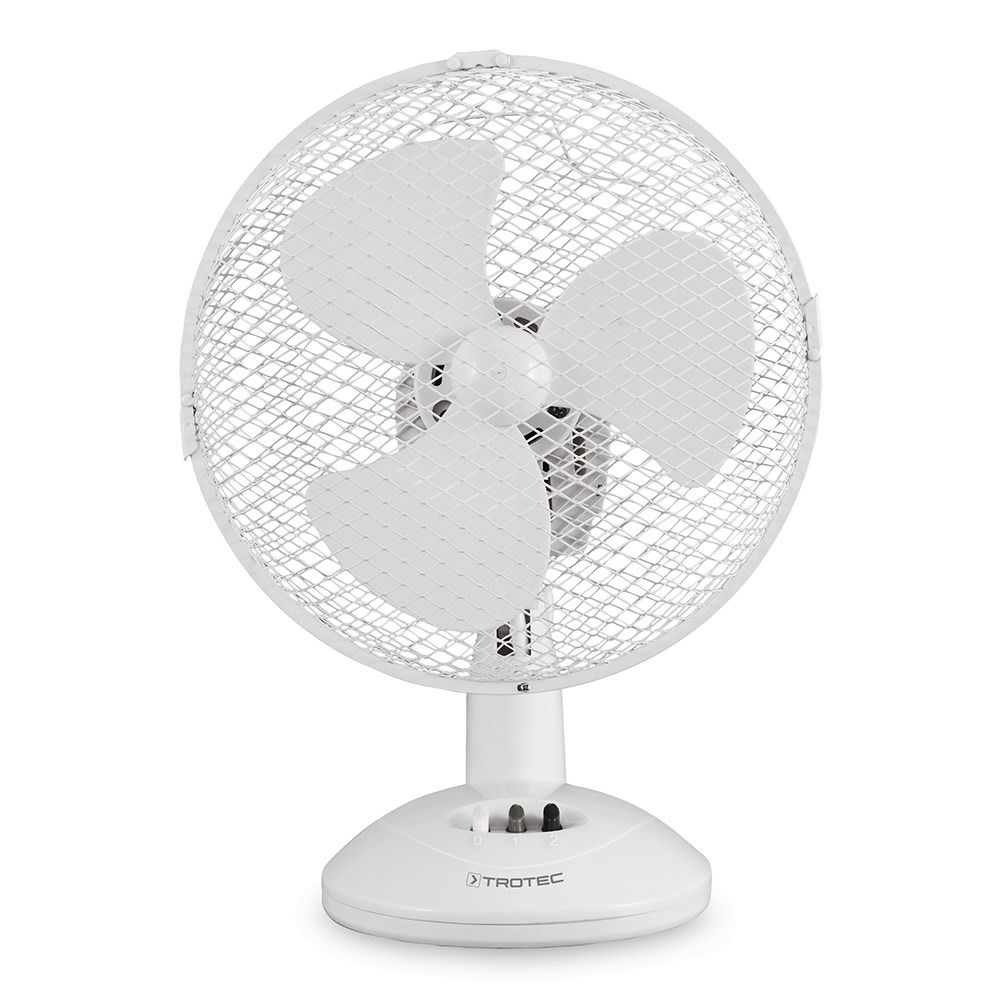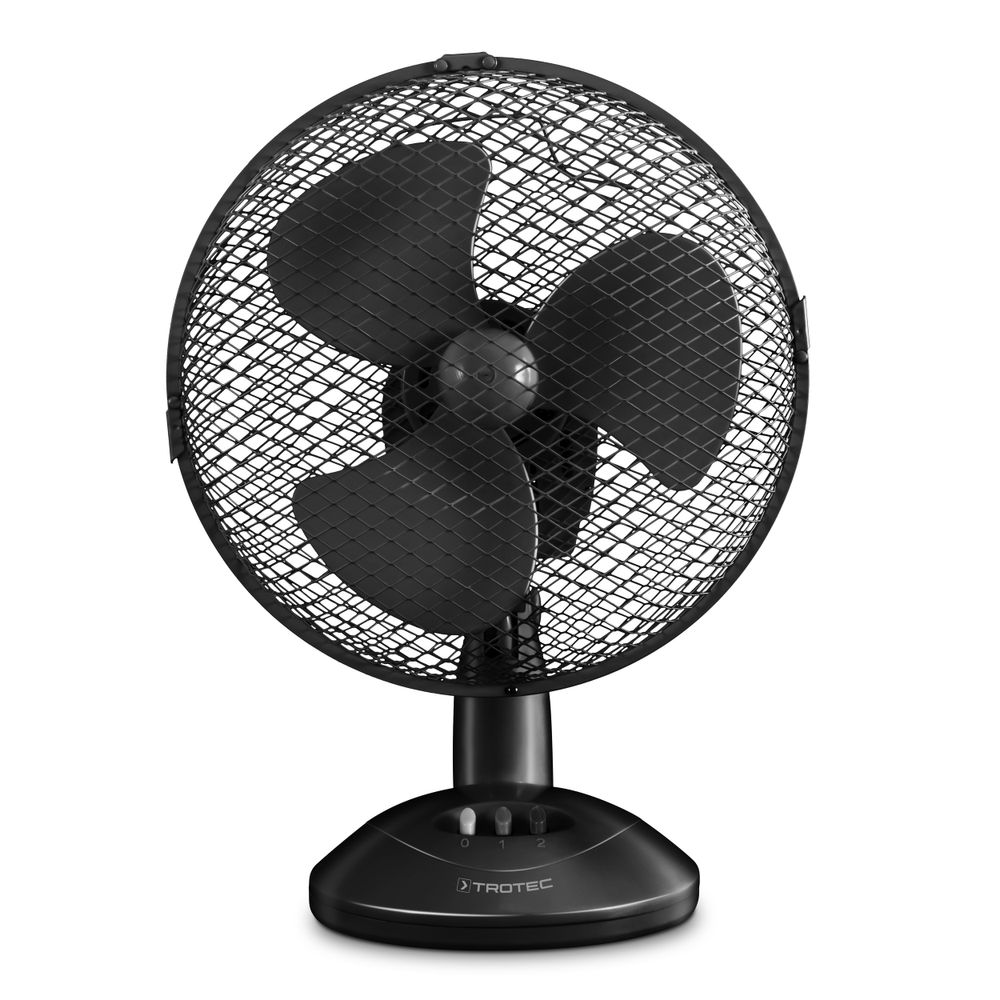 Technical data
Technical data
General information
Article number
1.510.005.011
Fan
stages
2
Number of fan blades
3
blade diameter ["]
9
blade diameter [cm]
23
Electrical values
Mains connection
220 - 240 V, 50 Hz
Power input [W]
25
Connection plug
CEE 7/7
Cable length [m]
1.5
Sound values
Distance 1 m [dB(A)]
56.5
Dimensions
Length (packaging excluded) [mm]
210
Width (packaging excluded) [mm]
270
Height (packaging excluded) [mm]
370
Weight
(packaging excluded) [kg]
1
Equipment, features and functions
Functions and features
Auto restart function
Internal oscillation (°)
90 °
Adjustable inclination angle
Mobility
Foot
Housing design
Plastics
standard equipment
optionally available
not available
Alternative products
Loading...